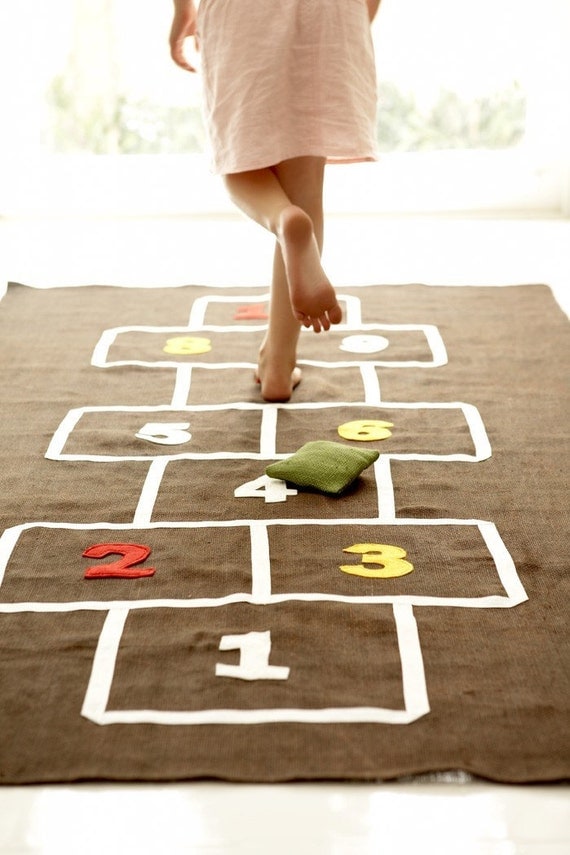 Loving this, handmade in Africa and Available on Etsy
Browsing around the Web, I came across an item that I instantly fell in love with, indoor hopscotch mats. Immediately zooming back to childhood, hopscotch boards on the blacktop, looking for something to use as a potsy and hours of fun with my besties, I found this to be a wonderful, creative gift for a child on your list this holiday season. There are a multitude of commercial, handmade and handcrafted styles available, I myself would opt for the handmade, maybe using the interlocking foam tiles and painting fun stuff on them, using of course a bean bag animal as the potsy.
Available in the Current Catalogue
I love the idea of using these tile as a DIY project, not only as a great gift but for a rainy day project.